January 1, 2008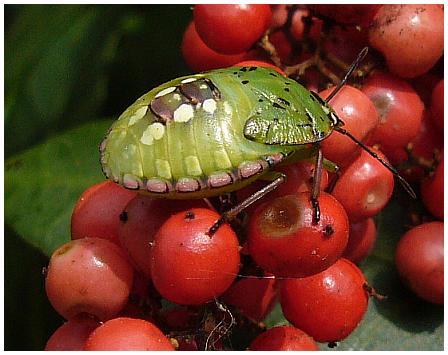 cute litte green bug on xmas berry bush
Like everyone else in Hawaii - we are spending New Year's afternoon watching "our" UH Warriors play in the Sugar Bowl. When I worked at UH the team was called the Rainbows and they regularly lost scrimmages to local high school teams. I just hope that the Warriors don't lose too bad.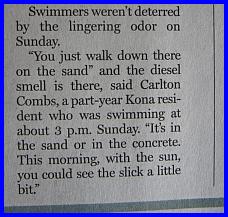 Carlton ended the year by being quoted on Page One of the local paper. He was commenting on a fuel spill in off our pier.
I told you that Kona is very small town. But, I didn't know that he considered himself a part-year Kona resident.