sun 1-feb-09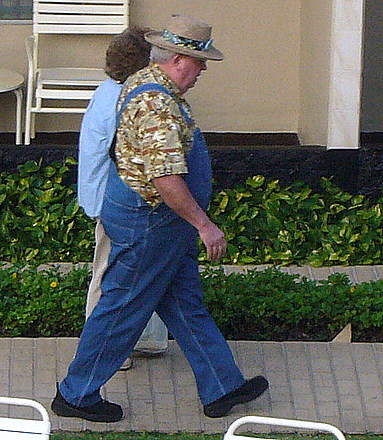 what's not to love - overalls and an aloha shirt
Two wonderful sunny days in a row. Sunny all day. Not a cloud or voggy haze in sight.
This is our High Holy Day, Superbowl Sunday. I got beer and chips. To go with sandwiches. Over the last couple of days I have been the grateful receiver of leftovers as our friends head back home. Lots of good bread, cheese, tomatoes and avocado. Hence sandwiches.
The local canoe club got their racing koa canoe back after having major restorations. This morning all 438 pounds of wood went into the ocean to see if it was "race legal". They put 3 piles of lead weights in it then they ever so carefully trace the water line and then measured the tracings.