_________________
Sunday July 1, 2001 8:23 AM
Skagway Alaska
How did it get to be July already? Fortunately, my weekend is over, the weekend that I spent on KP. So, today I can go back to work and get some rest.
It is raining this morning, but yesterday was or shorts and tee shirt day. I didn't take many pictures - these three were all taken thru windows.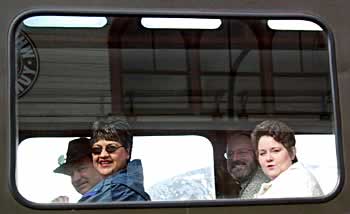 Yesterday morning, Betty gets our guests on the first train out of town.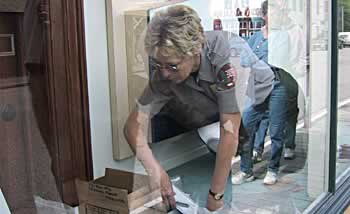 And, MaryEllen does windows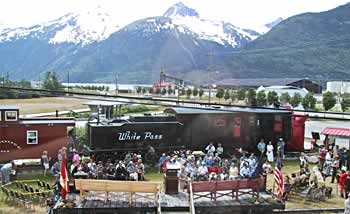 And finally, every thing is ready for the Park's 25th Anniversary
View from 2nd floor of Administration Building