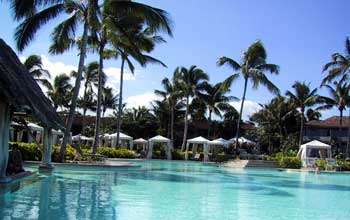 Four Season Resort 28 feb 2002

Went out to the Four Seasons Resort yesterday to see how the other half (other one percent?) are living. A room sans ocean view costs more per night than ours does per week. Of course, we have an ocean view.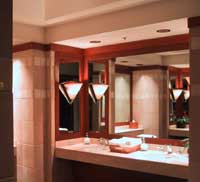 I stopped off in the Four Seasons "wahine" room. Why, it was so elegant that I was almost unable to attend to business. Carlton complained that the "kane" room was air conditioned.
The hotel has a huge swim in salt water aquarium for their guests. Wouldn't want any one to have to go out in the ocean and look for fish. Sort of like one of those drive through game parks. Next time, I am going to wear my "good" bathing suit -- and I am going to try to sneak a swim in their aquarium. And, since the aquarium isn't heated, there is a hot tub next to the aquarium. Wouldn't want our guests to take a chill!