sun 5-nov-06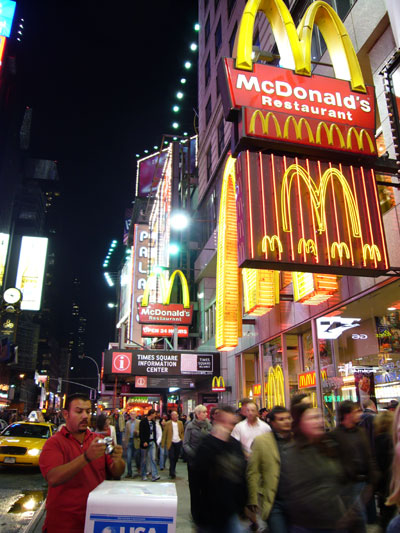 Times Square - 01nov07
Well boys and girls, Times Square isn't what it used to be. It is all MickyDs, Olive Garden and Hershey Kisses. All family friendly and warm and fuzzy.
Had a great time. Wore out the feet. But, the credit card survived. Gave the feet the day off today.
While I was away, Carlton's first wife died. The lady has sort of haunted my life for over a quarter of a century. Life dealt her a real lousy hand - but she played the cards poorly. She was not the sort of person who, when given lemons would order salt and start making margaritas.
Carlton is going to her burial tomorrow. (The lady wouldn't like that one bit!) It will be in Bowling Green which is a couple of hours south of here. I will ride shotgun - but stay safely in the car. Now lets see - what will be good tunes to put in the deadXwife playlist? What the heck - maybe just a vintage Louis Armstrong St James Infirmary. Or should we just go directly to the Second Line?