thu 1-feb-07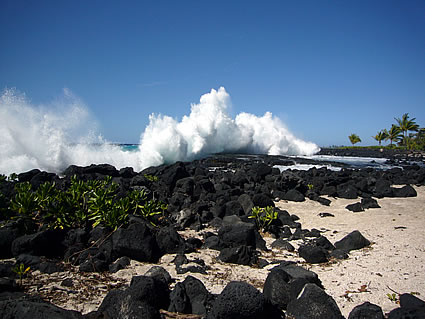 waves in front of the rich people's houses - 30.jan.07
Howling wind and rain right now - Carlton, who is getting deafer every year, is playing the TV way too loud. I have the earplugs stuffed in place. I can still hear the TV and rain and wind just fine.
Had chicken, rice, cauliflower with cheese and salsa for lunch. There are is a little left over. And, I have can of chicken soup. So, for dinner I just might nuke up the leftovers with the canned soup and call it - chicken soup.
If it the ocean doesn't get better tomorrow - I may as well go get a tattoo. What am I thinking - 63 year old women don't get tattoos - we get face lifts.